Business and BBQ Networking
2nd & 4th Fridays of the month 11:30 AM – 1 PM at Famous Dave's BBQ at 1951 N Rainbow Blvd, Las Vegas.
Business & BBQ Networking Group is dedicated to networking and building relationships over lunch with amazing business owners like yourself.
Our goal is for help each other grow, prosper and make solid connections. What makes us different is that we are focusing on referrals, testimonials and celebrations. Our goal is to build a group that expresses the support that is given and needed to build long and lasting businesses.
Business & BBQ is an open networking group with no paid membership or fees. We do ask that you order a delicious lunch from Famous Dave's to help us keep the free venue for our events.
The agenda includes an opportunity for you to meet and greet other members and guests, followed by your Half Minute Marketing Message to introduce yourself and your amazing product or service to the group. We have two featured speakers who go into greater detail about the products and/or service(s) they offer and then an opportunity for members and guests to announce any special events they have coming up.
Please arrive by 11:30 to order lunch and meet the amazing members and guests.
Please invite anyone who you believe would be a good addition to our group. Invite them to the event….and invite them to join the group. We're all about getting to know and supporting one another.
We'll have two to three featured speakers each meeting
Looking forward to seeing you at this Business & BBQ Networking luncheon!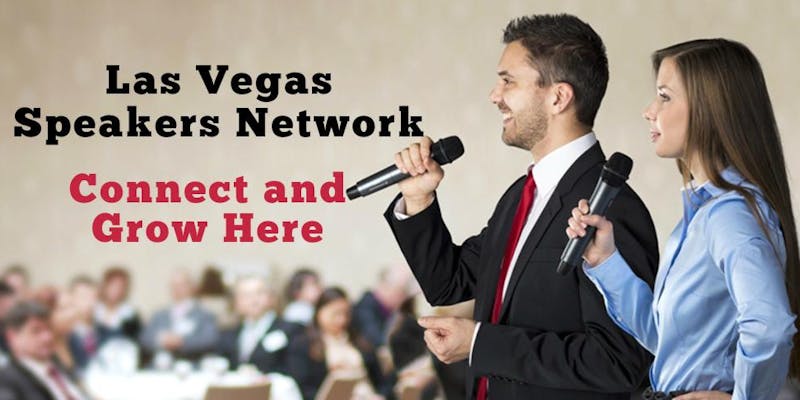 Las Vegas Speakers Network – Meet, Greet, See & Be Seen Networking Event
It's not what you know, it's who you know, or even more importantly, WHO KNOWS YOU! What you know – the topic which you speak on – the expertise you have and share with the world is the price of admission. You couldn't be a public speaker if you didn't have excellent knowledge. You can't be a public speaker if you don't know others who could help you, or more importantly, those who could help you, NEED TO KNOW YOU!
The opportunities for public speakers, trainers, and presenters are enormous. Especially here in the Las Vegas metro area. There are hundreds, if not thousands, of opportunities to speak before an audience each week here in the convention, trade show and meeting capital of the world! How do you find those opportunities? How do you find the meeting and event coordinators, the speaker bookers, the decision-makers who decide who's going to speak from their stages?
It all comes back to who you know, and most importantly, who knows you. Professional speakers and executive speaking coaches, Al Jensen and George Gilbert of Next Stage Communications in Las Vegas, have teamed up to create the Las Vegas Speakers Networking Event on Tuesday evening, Sept. 24, 2019.
Here's what you can expect from this event:
No cost to participate (outside of buying your own refreshments)

Event is open to Aspiring, Emerging and Established Public Speakers, Trainers & Presenters along with Speaker Bookers, Event Planners and those who support the Public Speaking Profession

Every attendee will have an opportunity to share a One Minute Marketing Message with the group, highlighting their expertise and whom they'd like to be connected with

One attendee will have the chance to deliver a 10-minute showcase presentation, highlighting their unique skills and abilities to the entire group

When accepted into the Las Vegas Speakers Network, you'll gain access to our members-only FB group where we will continue to network every day and share answers to your speaking and business development questions

The Las Vegas Speakers Network will provide links to more than 20 local, national and international speaking opportunities each month. Real, live speaking opportunities with details of where and how to apply for these opportunities.

We'll also share contact information for LOCAL speaking opportunities from the not-for-profit community – those civic groups, organizations, schools, churches & libraries who are always on the lookout for fee-free speakers.

Those who qualify and attend this inaugural event will earn charter membership status and will not have to pay for membership in the group for the next 12 months. (Those who seek membership in the future may be charged a membership fee. We reserve the right to make membership decisions based on the best interest of the group.)

Sponsors who support the speaking community will be required to pay a sponsorship fee for the right to promote their products and/or services at the event. There is no obligation on the part of members or attendees to make any purchases.

The location will be determined based on the number of participants we get signed up. Watch your email or this space as the date draws closer for location information.
If you're looking to take your speaking to the next stage, you need to be a part of the Las Vegas Speakers Network.